After a long day at work, after belting out a few R'nB hits in the car on the way home, I usually whip something up for the family, then put my feet up once the pork-chop is asleep. Then starts a little 'us' time for hubby and I, usually preceded by a glass of wine, and in this instance, Thembi Wines. Besides, red wine has many health benefits, including preventing blood clots and lowering your blood sugar. If that's not a strong argument for sipping on a glass or two, then I don't know what is.
However the grapes don't ferment themselves, and there's a hard-working, 'Black Lioness' named Thembi who's kicking-ass and taking names in the wine industry, sweeping up awards as she struts past the bureaucracy and 'can't do' attitudes. She shared her story of resilience, perseverance, hitting rock bottom and rising up again to resurrect Thembi Wines. I suggest you get yourself a glass of red before we get into it…for the health benefits, of course.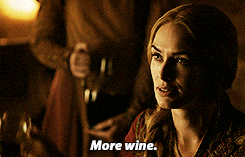 So who is Thembi and how did she get into wine making?
As the daughter of a nurse, it was only natural that she gravitated towards using herself. Growing up during apartheid and all the perils it came with, she finally had enough of the ill-treatment after a patient refused care from her because she was black, going as far as calling her the k-word and spitting medication in her face.That was the last straw for her, so then in 2003, she left the nursing fraternity without a plan.
Having heard about the Nederberg Wine Auction, she decided to attend and quietly sat at the back, curiously observing and taking it all in. She had no clue about wine, especially since the apartheid laws didn't allow for blacks to indulge in wine at the time, but she had a tingling feeling about it that wouldn't go away. One man took the time to chat to her, and after exchanging business cards, he offered her a position as a marketing manager in his wine making company, which sparked her love for the industry. Now she is a 55-year-old grandmother who makes fair trades wines with South Africa's indigenous grape varieties, and who's Thembi Wines Pinotage and Chenin Blanc have won awards in 2015/16/17.
When and how did it all start? 
She was the very first black owned brand to be listed at Whole Food stores in February 2008, collaborating with an American distributor she met at the Soweto Wine Festival. She first started selling in Boston Massachusetts, then went onto the big apple-New York, which led to 5 more stores around the US.
However, 6 months later her importer informed her that Gallo International was instructing her to remove her wines off the shelf with immediate effect *insert dramatic music*.  They claimed that she had not registered her trademark 'Thembi Wines' in the US, and therefore she didn't own it there, which meant it was up for grabs. So just like that, 60 000 wines were sent back home, as she watched her money go down the drain because she couldn't afford the $800 an hour lawyer she needed to fight the system.
What happened next?
So she trotted back to SA, broke, emotionally battered and blacklisted with a mountain of debt she didn't know how to pay for. 1.5million rand debt, that is. *chokes on wine*
She owed everyone money, from the bottle manufacturers, to the packaging and distributors, to corks, labels, logistics…you name it!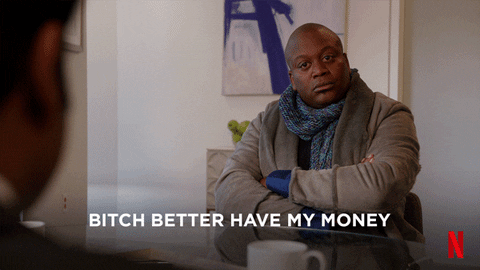 However like the phoenix that she is, she picked herself up, moving into the property industry and honing her entrepreneurial skills while saving every cent she could. Eventually she registered her company "Thembi Wines" a year later in 2009, after servicing all her debt, yass girl!
Today, Thembi Wines is sold in Holland, Belgium, Sweden, Denmark, Copenhagen, Ireland, Poland, Uganda…bona…it's pretty much in a country near you!
What about her home country, South Africa?
Breaking into the South African market has been a bit of a challenge, and she would really like to have the support she enjoys overseas.  The wine industry in SA is very white male dominated – more than 95 percent of the country's vineyards are white owned – and she has had to fight twice as hard to get half of what they get. After being at it for more than a decade, she would love to share her story in her own home country; her story of perseverance and resilience, as South Africans finally enjoy the wine she's put her heart and soul into.
Where to from here for 'Thembi Wines?
In the near future, she would love to develop and grow her Thembi Wine Academy, teaching others how to make wine, the different grape varieties we have and open them up to opportunities in the wine industry across the whole value chain.  She ultimately hopes to transfer her skills and leave a legacy that will stand the test of time.
A few last words from Thembi: 
"I survived the industry because of my strength, my positive attitude and because I know my dream. I am now married to my vision and I know it can be done because I've done it, and you can too. Learn to love, embrace and protect yourself because you can't give what you don't have. Fill yourself up with love, kindness & patience and you'll go far."
You can get can Thembi Wines from the website,a few wholesale stores and via social media @thembi_wines