We don't get out much as moms do we? Or at least I don't. It has to be planned, the days of the spontaneous 'let's take a road trip' vibes are long gone, and now I have to consider the family, work and life in-between before rocking my heels and painting the town red. So best believe when I heard Aquafresh was throwing the "mother" of all parties' (lol, cheesy I know) with their 'Power to You, Mum' Festival, I knew I had to make it a day to remember. This is a chance for us to connect as mum's, reflect, and acknowledge our experiences, and celebrate the ways in which we do it all in one. Luckily its the nanny's weekend on so I'm grabbing my girls and we're gonna party up a storm.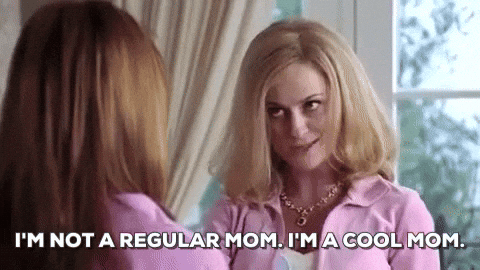 The what and the why: 'Power To You, Mum'
Aquafresh is embarking on a journey to celebrate the does-it-all South African mother. Mothers are usually brushed with broad strokes, and assumptions are made about us. With this campaign, we are being given a chance to unravel what makes us tick, our pressure points, how we strive a work.life balance, and how we keep it all together. Conversations will be centered around strong families and relationships, healthy diets and conscientious living, as will as fresh lifestyles and how to stay on top your game.
The where : The Power To You, Mum Festival
They have partnered with some of the leading voices in South Africa to lead and dissect these conversations:
Mapaseka Mokwele, the renowned family and relationship radio personality, will be leading a conversation on strong families and relationships, tapping into her own experience as a mother and as a facilitator of conversations on those matters through her Kaya FM radio show, At Home With Mapaseka. Siphokazi Mdlankomo, self-taught chef and Masterchef SA runner-up, will do interactive cooking demonstrations and talk briefly on reimagining everyday meals with balanced diets in mind. Nhlanhla Nciza, fashion designer, style music icon from Mafikizolo, will host a fashion show showcasing NN Vintage's winter range, and she will share some style tips, and how she included those in styling the models on stage. At the festival, we will also have music performances, pop up shops and various other means of celebrating the South African mother who does it all.
What: Aquafresh Power To You Mum Festival 2018
Where: Walter Sisulu Square in Kliptown, Soweto, Johannesburg
When: 28 July 2018, 10am – 5pm
Aquafresh Power To You Mum Festival Tickets: www.computicket.co.za R80 adults, R40 seniors. The purchase of an Aquafresh toothpaste will get you a R20 discount to all ticket prices
Note: This is an adults-only festival, no children under 18
The Competition:
Aquafresh is running a competition with 3 grand prizes, with one awarded in each month, that is, one for May, another for June and one for the month of July. The three grand prizes will be worth R100,000. Prize winners get to choose 1 of 3 prizes towards education, home improvement or groceries. The prizes are meaningful to the South African mum – we know and appreciate that the home, education and sustenance are important to her and family.
Competition entry mechanisms are simple – buy Aquafresh from your leading retailer and use the USSD code *134*416*3# to enter the competition
Will I be seeing you there?